Our most recent user to answer NetSquared's 4 Questions responded to the question, "What's *really* new on the Web, as opposed to buzzwords and soundbites?" with some interesting statistics.
The Washington Post reported this week (Week of Feb, 5, 2006) that all age groups from 17-70 have a majority represented online. That means more than 60% of folks 65-70 are online. This is great. How all those people from all those age groups utilize the web is an unknown but we can guess everyone is on email and a number of them are searching and buying stuff.
A recent issue of Wired Magazine looked at how disaster relief efforts have spurred growth in online fundraising.  In addition to the usual chart that shows the growth in money raised online, there's also a chart that compares online versus direct mail average donation sizes.  NARAL Pro-Choice America direct mail average donation is $26, online average is $50. 
Here's my notes from the afternoon session of NetSquared North, part of the Northern Voice conference.
Khaliya Hamlin (Identitly woman) led a conversation about the key issues facing nonprofit groups and some ideas on how to solve them. We posed the question "how do you want to use technology to achieve your nonprofit's goals?"
The group said that they were most interested in using technology to:
increase visiblity
engage people
recruit & involve volunteers
internal collaboration
meta-networking
We spent a 5-15 minute session digging in to each of these topics. Here's our notes:
Increasing visiblity
Strategies:
how social networks and social media can lead to social movement 
Mark Pincus will speak about how social networks and social media can lead to social movement and social change. Mark is Chairman, Co-Founder, and former CEO of Tribe Networks, Inc. Tribe's mission is to enable individuals and communities to connect and transact. Tribe believes in the power of connecting to other people to get things done. Since that can be surprisingly hard in a city, tribe.net was founded to make it easier - to find the right job, a killer apartment, a good restaurant, a gentle dentist, or a hiking buddy - by connecting with other local people for advice and sharing.
Our first session at NetSquared North today covers online community engagement. The ever-fabulous Nancy White is facilitating.
We've started by sharing stories about online community projects we're working on now, including:
Your Kamloops (Arjun Singh)
site, blog, and mailing list
largely one-way
tools: typepad (blogging software), topica (email list tool)M/li>
some multimedia (ourmedia.org)
Citzen Shift (Catrina)

deals with broad range of issues
new issue every three weeks
each new issue involves engaging a new community and getting contributions from its members, including feedback on our forums

forums have actually been the most static part of the site

for most topics, there's already some other big online site/community out there
we're hoping to facilitate more satellites, on and offline
using a tool called QueryForm
The Corporation (Phillip Djwa)

film project exposing corporate malfeasance
site and forum
e-mail campaign and recruiting
network of networks (forwarding
included messages from other groups
e-mail marketing targeted to local community when/where a film screening was taking place
created online store to market DVD
setup tool & method for hosting "Corporation" house parties
>> "heartbeat" model: using offline events to intensify/focus engagement in an online community
We're live blogging today from NetSquared North, a gathering of folks interested in non-profit technology issues who are in town for the Northern Voice blogging conference. Check out the NetSquared North wiki here.
Our opening session decided on four topical discussions for the day:
10:10-11:20: Online community-building: blogging and beyond
1:00-2:05: Top 5 non-profit technology needs and the best practices for addressing them: non-profit capacity-building
Don't forget that next week's Net Tuesday is on Wednesday, February 15th from 6-8 at the Varnish Art Gallery and Wine Bar in San Francisco.
We'll have two trailblazing bloggers there to share their stories with us, Mena Trott and Seth Mazow.
Mena is co-founder and president of Six Apart, the company behind The Movable Type publishing platform, TypePad weblogging service and LiveJournal, an online community organized around personal journals.
Seth designed, implemented and mainains Interplast's So No Child Must Wait blog. Interplast is the first international humanitarian organization to provide free reconstructive surgery in developing countries. Their work makes a direct and profound difference in the lives of 3,000 children each year who suffer physically or emotionally from a congenital deformity or injury. "So No Child Must Wait" is a weblog for Interplast volunteer surgical trips and international partner surgeons around the world.
So bring your favorite blogger, or folks from a nonprofit that you think should be blogging, to meetup with like-minded people who want to help nonprofits use the social web for social change.
For the conference, I think we should put together some hands-on workshops. Maybe we could call this "Take some Web2.0 home with you" or "Net2Go".
The goal is that the participants go home with hardware/software/training so that they are already set up to use a new technology. Examples:
* video recording, broadcasting, like what Drazen Pantic did.
* audio recording, broadcasting, hosting, like we're doing for NetTuesday
* linux installations - install linux on top of windows computers, so that they are dually bootable. Allows people to experience linux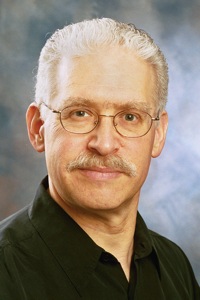 Doug Kaye is the executive producer of ITConversations and the new Conversations Network. Both of these projects archive spoken word events of note and deliver them to listeners around the world.
Kaye's projects rely on team members with vertical expertise, the proliferation of broadband connectivity, personal media players and inexpensive data storage. He's brought the right recipe to the right time in history, leading the creation of a media phenomenon (ITConversations) that's not to be missed.
Pages
NetSquared © 2021 • TechSoup Global • All Rights Reserved