Through October 31, 2011 you can apply or nominate  for the Antonio Pizzigati Prize. The challenge annually awards open source software developers. The 10,000 USD prize is founded by The Florence and Frances Family Fund of Tides Foundation and honors the brief life Tony Pizzigati, an early advocate of open source computing.


Did you know that TechSoup Global has its European Headquaters in Warsaw, Poland? The office known under the name of Fundacja TechSoup plays both the role of the European hub, and an independent Polish nonprofit. Billy Bicket and Laney Strange are currently visiting Fundacja TechSoup's Office in Poland. In an effort to understand the local reality and therefore be able to develop new programs and projects that would be actually community driven, the CDI team went to interview NGOs in the Polish countryside.


Last week in Warsaw, Poland, the 6th National Forum for Non-Governmental Initiatives took place. It carefully — or shall we say "timidly" — approached the topic of new technologies. What is still missing in the Polish NGOs' approach to new technologies and the discourse that frames it?


The European Congress of Culture that just ended in Wroclaw, Poland, has been one of the most important European events during this year's Polish presidency in the EU. Run with impetus, packed with intellectual and artistic personalities, the congress made an attempt to highlight Europe's most important art initiatives. What about this cultural project could be interesting in the context of the NetSquared Community?
Daniel James Paterson is a social entrepreneur and innovator who founded the recently launched ManufacturingChange.org. ManufacturingChange.org is an NGO that enables volunteers with specific skills to solve problems online for manufactures in developing countries. I have been closely watching the launch of the site and would like to shine a light on the organization's innovative approach to social change. Take a look at the interview below to learn more about Daniel, ManufacturingChange.org's activities, and how to support their work.
The recent UK riots took place between 6 and 10 August 2011 in cities and towns across England, including several boroughs of London. The riots were supposedly provoked by the fatal shooting of Mark Duggan by Metropolitan Police two days before the riots began. Although I'd say that the main characteristics of the riots, like any spontaneous and grass root movements,  were those of chaos and randomness, the rioters were somehow organized as the riots spread all over the English cities. The blame for enabling rioters to gather and communicate in real time   has been put on social media.
Security protection is one of the biggest technology concerns for libraries and nonprofits. During this webinar, Symantec representative Andrew Singer will discuss some of the threats facing your nonprofit or library, and the enterprise-level security you can deploy, such as Symantec's Endpoint Protection, to help to better protect your organization.
This webinar is suited for nonprofits and public libraries in the United States concerned with information security at their organizations.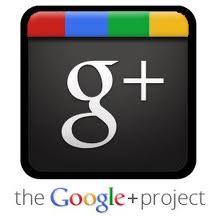 Late in June 2011, Google reattempted to go social. Even though the Google Plus launch was only announced with a simple blog post by Vic Gundotra, we all heard about it, and — dare I say it — we are all there. The well-known power of "exclusive" made us want to join the club. It might still be early to call it a hit. Nevertheless, the initial wave of interest has pushed Google stock up 13%.
Struggling to provide jargon-free, basic computer training for an adult audience?  The My PC Series, a free online curriculum, aims to make this challenge a bit easier. 
This webinar features My PC program manager Todd Watts, and includes background on using Windows 7 and Windows Live Essentials to teach basic computer and photo-editing skills. We'll also highlight lessons and resources offered with the My PC Series. The webinar will strive to help you understand how the My PC curriculum could be applied at your library or organization.  
Interested in TechSoup's Microsoft Donation Program? Whether you are new or experienced with Microsoft donations, join us for a quick webinar that will give you a broad overview of the donation program, explain who is eligible, the procurement process, and the benefits that are included.
Pages
NetSquared © 2020 • TechSoup • All Rights Reserved