Uncertain about how to report and share your nonprofit's data? Join our webinar on March 8 at 11 a.m. Pacific time, Explore, Report, and Share Your Data Online, to find out more about data reporting problems and solutions.

During this free, one-hour webinar, we will be hearing from SAP's Steve Williams and Saurabh Abhyankar about issues surrounding data and reporting. We will talk about possible solutions, culminating in a closer look at SAP's product, Business Objects BI OnDemand. We will also be directly addressing questions from the community about BI OnDemand.

This webinar is appropriate for technology decision makers in nonprofits.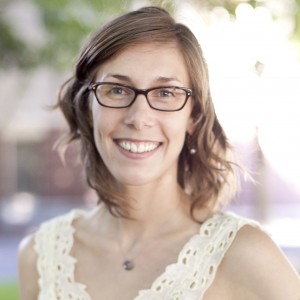 The third post in the February Net2 series features Amy Sample Ward's reflections on online community organizing. Amy is an experienced online and offline organizer, speaker, and writer. She also the person who lead the strategy for the global NetSquared Community both on and offline until March 2011 when she joined NTEN as the membership director.

Amy's expertise combines the grassroot feeling with online narrative. She understands the bigger scope of technology driven change while remaining focused on the specific causes of social projects. Read this interview to understand Amy's point of view, and whether you agree or disagree -- join the conversation by leaving a comment or tweeting @netsquared and @amyrsward

Today's post in the February Net2 series is inspired and informed by a conversation I had with Sylwia Presley [reads "Sylvia" in English] . Sylwia is a social media practitioner and consultant who has worked on many projects that involved online community organizing. The thing we focused on when talking though was her engagement in Global Voices -- an international community of bloggers who report on blogs and citizen media from around the world. Sylwia works as an author at Global Voices and as editor of Polish Global Voices Lingua site . We have chosen Global Voices, because it is the most vivid and sustainable community that Sylwia has been working with. We hope that looking at her lessons learned will prove valuable for the Net2 audience.

This is the first blog post in the February Net2 series on online community organizing. We are kicking off with an interview featuring NetSquared Community Curator Claire Sale. Before embarking on her journey with NetSquared and moving out of the US, Claire worked for the American Red Cross as a social media specialist. Recently, after living in the UK for while, she moved to Saudi Arabia, where she is exploring an expat life.

Many of you know Claire, but she talks little about herself. I hope this interview will shine a light on the great job she has been doing for NetSquared, as well as introduce you to her full "online community organizing" experience. Read Claire's blog to find out even more about both her adventures, and her passion for tech & social change. Also: if you have any more questions to Claire -- give her a shout via Twitter @clairesale or feel free to leave a comment here.

Once in a while the Net2 blog host topical series. Like the January one. By series I mean a few blog posts organized around one topic. Last month it was the 2012 look ahead. In February we will focus on "online community organizing". What does it mean? That is a good question.

Online community organizing has recently become one of the nptech newspeech buzzwords. In very general terms in comes down to organizing people around and for a cause. The online component defines the type of community as well as the outreach and facilitation medium. Online community organizing is a social media driven set of actions. Great. How does it look in practice though?
This post has been authored by Anna Kuliberda, the NetSquared community team member. It is one of the community driven posts that Alicja and Anna are collaborating on.

Last week I participated in the POINT Conference (Political Accountability and New Technologies) in Sarajevo, Bosnia. POINT was a regional event open for everybody interested in using the Internet and mobile phones for public transparency and civic engagement.
The currently open TechSoup's annual Digital Storytelling Challenge (TSDigs), powered by Lights. Camera. Help., combines professional instruction and friendly competition into a hands-on media-making project. Hand in hand with the challenge comes a series of trainings, resources, and inspiration for NGOs to create and tell their compelling stories.
The 6th Annual DoGooder Nonprofit Video Awards is awaiting your submissions until the end of February. The contest, organized by both See3 Communications and Youtube, is designed to recognize the creative and effective use of video to promote the work of the nonprofit sector in catalyzing social good.  The winning videos in each category will be featured on the YouTube homepage (a 24-hour "primetime" placement) and recognized at the Nonprofit Technology Conference in San Francisco on April 5th.  The winners in each category will receive prizes and products from Cisco to help them harness the power of human and technology networks to multiply their impact on the people and communities they serve. 
This webinar to happen on Feb 16 is the third one in the TechSoup Digital Storytelling series. It will provide you with great tips for shooting your video, and will be run by Aaron Bramley.  You'll learn how to edit and distribute your video.  We'll show you:
Recommendations for editing software
The basics of creating a more professional video
How to upload, tag and describe your video in order to get it seen. 

Two weeks ago, after the first hactivists' attacks hit the Polish government website and the first protests spread through the country, I blogged about how Polish people opposed the ACTA bill. I'd love to provide you with an update now, since I am happy to say -- things are happening.
Pages
NetSquared © 2020 • TechSoup • All Rights Reserved