We have been talking and blogging about it for a long while. We have been really interested in your inputs, hints, and feedbacks. And we will continue to be, as the platform will continue to grow and change. However, it is official -- you can read about it on the Internet, and you even meet "her": the NetSquared Platform has officially been born.
I got so used to thinking about failures as opportunities, that it is even difficult for me to recall any. Obviously, they do feel like failures when they happen. There is no way of immediately tricking your heart and mind into treating whatever you did not expect or hoped for as, at the end of the day, "the best". But then, after the initial wave of disappointment, you start rationalizing, you move on, and you can't believe that what started so badly could have taught you so much.
It is sunny, and June. We are excited (and ready!) to share the third edition of the Net2 Digital Bites -- our "neo/post--newsletter" with you.

Digital Bites are all about NetSquared. And, this time, creativity. Innovation is just another way to look at the community and ideas that are being born within it.
Ready for some Brian Eno and Frida Kahlo? Dive in down the rabbit hole of discovery! And let us know how you liked it in the comments.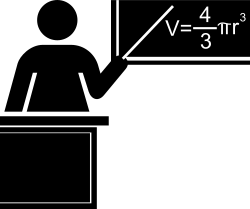 I have always had the most positive experiences connected to "the Academia". I was raised to respect science and the high arts, and enjoyed studying the theories and symbolic structures behind our expressions of selves. And so last week I attended the Sixth International Conference Weblogs and Social Media in Dublin to go beyond what I do with tech for social change every day, and to see how humanities are catching up with science. And I found myself disappointed.
We promised you regular updates about our 100 days challenge commitment. And so here comes the 80 days one!

This time I would like to walk you through everything we did, without necessarily making references to every point of our commitment. You can see in detail what we did promise in the previous posts, so let's focus only on what we have really done to meet your expectations in this one.
Innovate4good is a Microsoft initiative to build a network for young people who are able to name the modern world problems. It also is a chance for the company to translate them into tech solutions, that Microsoft could then build or support. To meet these goals the company from Redmond is organizing a series of offline meetups (1.5 days events in different places all around the world like Brussels and Redmond), as well as encouraging young people to stay in touch online via an especially designed social network. In this interview, Chris Worman, TechSoup Global Communications and Special Projects Manager, shares his experience with the Innovate4Good events and speaks about working with young people -- the "why" and the "how". Do you have more questions that I have managed to ask? Let me know in the comments, and I will try to get the answer for you.


Three days ago in Warsaw, the second edition of the Sektor 3.0 Conference took place. Technology can significantly change and improve the way in which social organizations operate. This is what I believe in, and what NetSquared is all about. Fortunately, we are not just a bunch of crazy people -- an official event here, in Poland, somehow makes our belief grounded and more legitimate.

The agenda was full. The conference was opened with speeches by funders, government representatives, and practitioners (like Chris Worman from TechSoup).  Afterwards -- depending on a chosen track -- participants were able to take part in three 20 minutes workshops on different stages of IT. A summary of the workshops and a panel discussion came afterwards, followed by the closing speech. Was this enough to convince the unconvinced? To support the early adopters? To enable sharing and discussions around technology and social change? I am not sure. Nevertheless, I want to tell you what I have learned.
I learned that I learn the best via conversations and interactions, and that is why workshops were my favourite agenda point. I also learned that there are a few things you can do having 20 minutes and a group of people to your disposal when running a session.


Cloud storage can be a perfect solution for protecting your organization's data. Join our webinar Disaster Recovery in the Cloud on May 31 at 11 a.m. Pacific time to learn about disaster recovery solutions and products.

According to npCloud (The Nonprofit Cloud), "For many nonprofit organizations, 'the cloud' can take the place of everything in their server closet." During this webinar, we will hear from Sam Chenkin, Product Manager for npCloud. Sam will discuss cloud computing and disaster recovery basics, and will outline the different types of cloud storage and products designed to help you achieve your disaster recovery goals.

Sam will then focus specifically on what makes npCloud different, outlining the benefits of choosing their npVault product.

You can read more about npCloud, TechSoup, and the Network of Nonprofit Technology Solution Providers (NNTSP) in this online press release.
You know what NetSquared is about. It all is about bringing together people like you, who believe that technology can make a positive social impact in the world. But now: did you ever notice a little TechSoup blurb at the bottom of the Net2 site? NetSquared is also one of the initiatives of TechSoup Global. And one of the most important things TechSoup does is connects nonprofits, NGOs, public libraries, and foundations in the United States and 37 other countries with donated and discounted technology products.


Want to make your presentations more visually engaging and collaborative? Learn how during the first webinar in our Microsoft Tips and Tricks series, Creating Better Presentations with Microsoft PowerPoint on Thursday, May 24 at 11 a.m. Pacific time.

During this free webinar, we will hear from TechSoup's Elliot Harmon and Microsoft's Doug Thomas on ways to enhance the effectiveness of your presentations. First, we will talk about improving the visual aspects of your presentation through tools such as SmartArt. We will then discuss PowerPoint's broadcast function, which allows you to virtually share your presentation with clients or colleagues throughout the world.

Also included in this webinar will be a discussion of Microsoft Web Apps, PowerPoint resources, and information on the TechSoup Microsoft Software Donation Program.

This webinar is appropriate for nonprofits or libraries interested in creating enhanced PowerPoint presentations.

Stay tuned for announcements of other webinars in our Microsoft Tips and Tricks series!
Pages
NetSquared © 2021 • TechSoup Global • All Rights Reserved